[rev_slider_vc alias="slider2"]
Paras Offset Pvt. Ltd. (Paras Offset) is one of India's premier print -production houses, offering composite single window solutions for all your packaging, commercial, and book printing needs.
With customized solutions to match your budgets, print your jobs to the highest quality standards, meet the most stringent deadlines and deliver as committed, we are the obvious choice for all your needs.
High Quality Printing
Be it any project of yours - whethere book printing or commerical printing or packaging printing - we are adept at extremely high quality printing on multiple substrates.
On Time Delivery
We go above and beyond the call of duty to ensure your project is delivered on time - every time.
Cost-Effective Solutions
You will be surprised at the cost effectiveness of our solutions. We take great pains to ensure that your project fits within your budget. We help you pick substrates, suggest effective sizing and more so you get the quality you wished at the price you wanted.
Why Us?
For over four decades, we have been committed to satisfying our clients' entire print-production needs with our state of the art infrastructure, industry leading operational processes and dedicated human capital base.oxes (monocartons and corrugated boxes), Calendars (Wall Calendars, Table Calendars, and Desk Calendars), Books (Children's Books, Board Books, Paperback books, Hardcover books, Center Stitched or Saddle Stitched Books, Sticker Books), Tags, Labels, Catalogues, Leaflets, Brochures, Annual Reports, Greeting Cards and Wedding Cards, Sweet Boxes, Bhaji Boxes and more.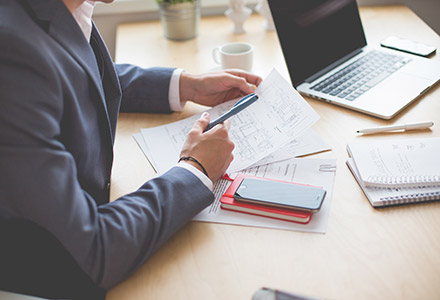 1. Vertically Integrated Solutions
From paper selection to pre-press to printing to post press - we offer integrated solutions for your printing needs.
2. Flexibillity
We mould our approach and solutions based on your needs - we are extremely flexible in our approach and style.
3. Leading Technology
Our kit is regularly updated with top of the line printing presses and finishing solutions.
4.Integrity
As a family run enterprise with over 50 years of successful operations, we operate with the highest level of integrity and commitment to our clients.
5.Innovation
We are masters in innovation and reverse engineering - we can offer innovative ideas and structures to bring your ideas to life.
6. Personal Support
Every client of ours is ensured of personal support from the company owners. We take pride in every job we execute and no job - howsoever small or mundane - in unimportant for us.
Paras Offset specializes in Commercial Printing, Packaging Printing, and Book Printing. We have dedicated teams, resources, and worksflows for our three service lines
Let's make something great together.
View our portfolio Get in touch
Have a question related to your project?
Get in touch with your query for a free consultation on how we can help you with your printing project
Typography is the art and technique
Typography is the art and technique of arranging type to make written language legible, readable and appealing when displayed. The arrangement of type involves selecting typefaces, point size, line length, line-spacing (leading), letter-spacing (tracking), and adjusting the space within letters pairs (kerning).